JAPANESE FOR COLLEGE STUDENTS: BASIC

Vol. 1, 2, 3 & Teacher

's Manual

International Christian University

Kodansha International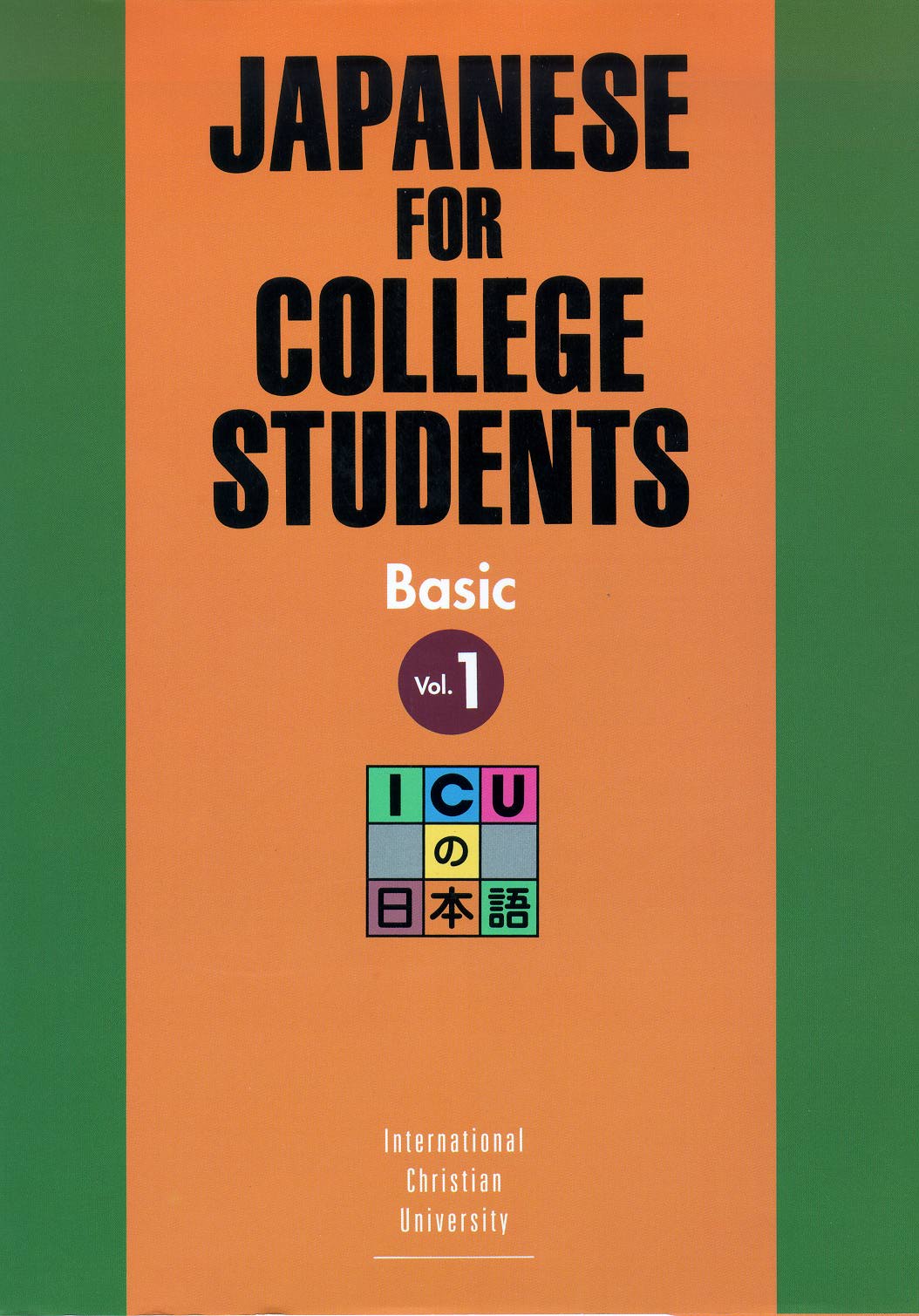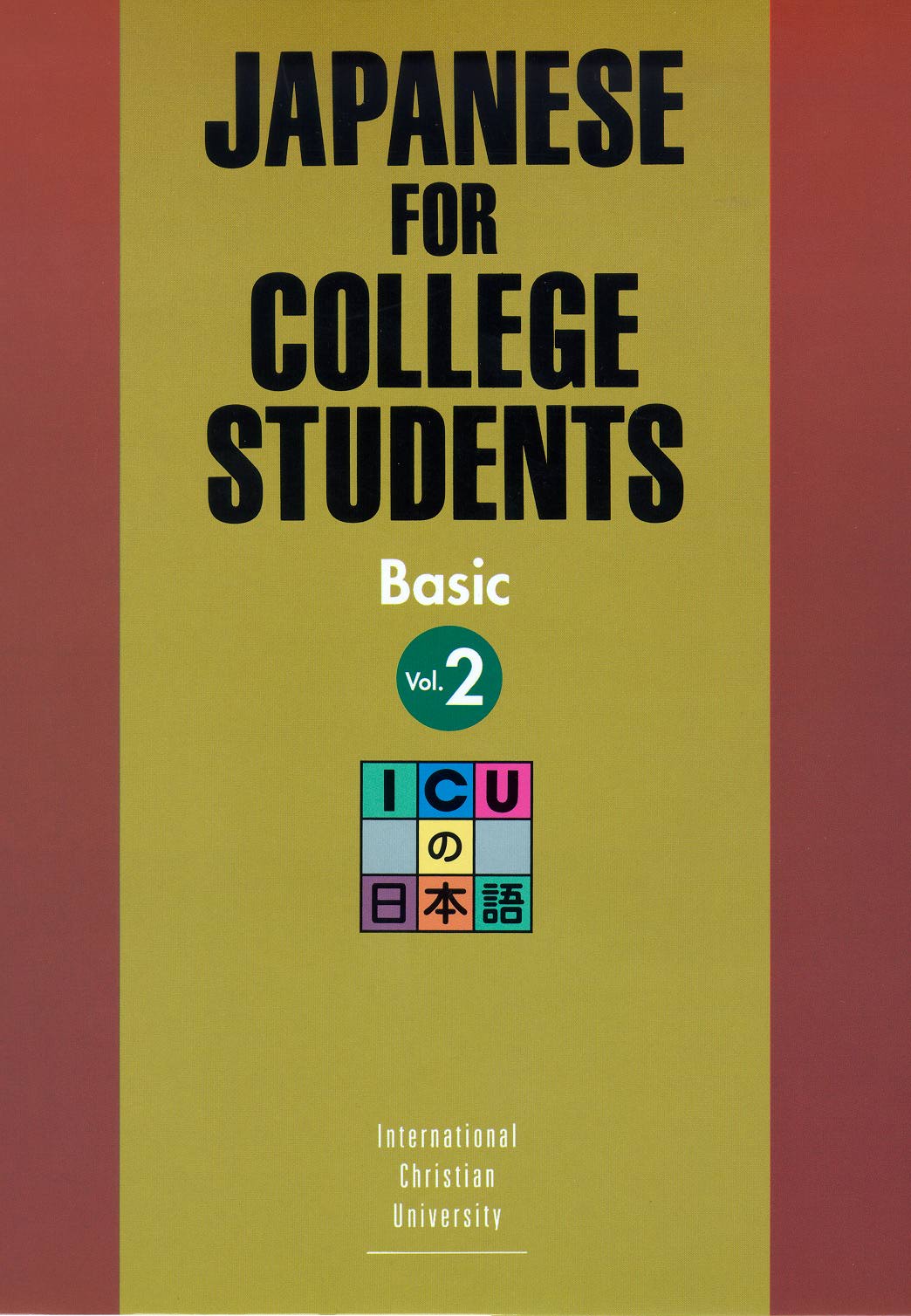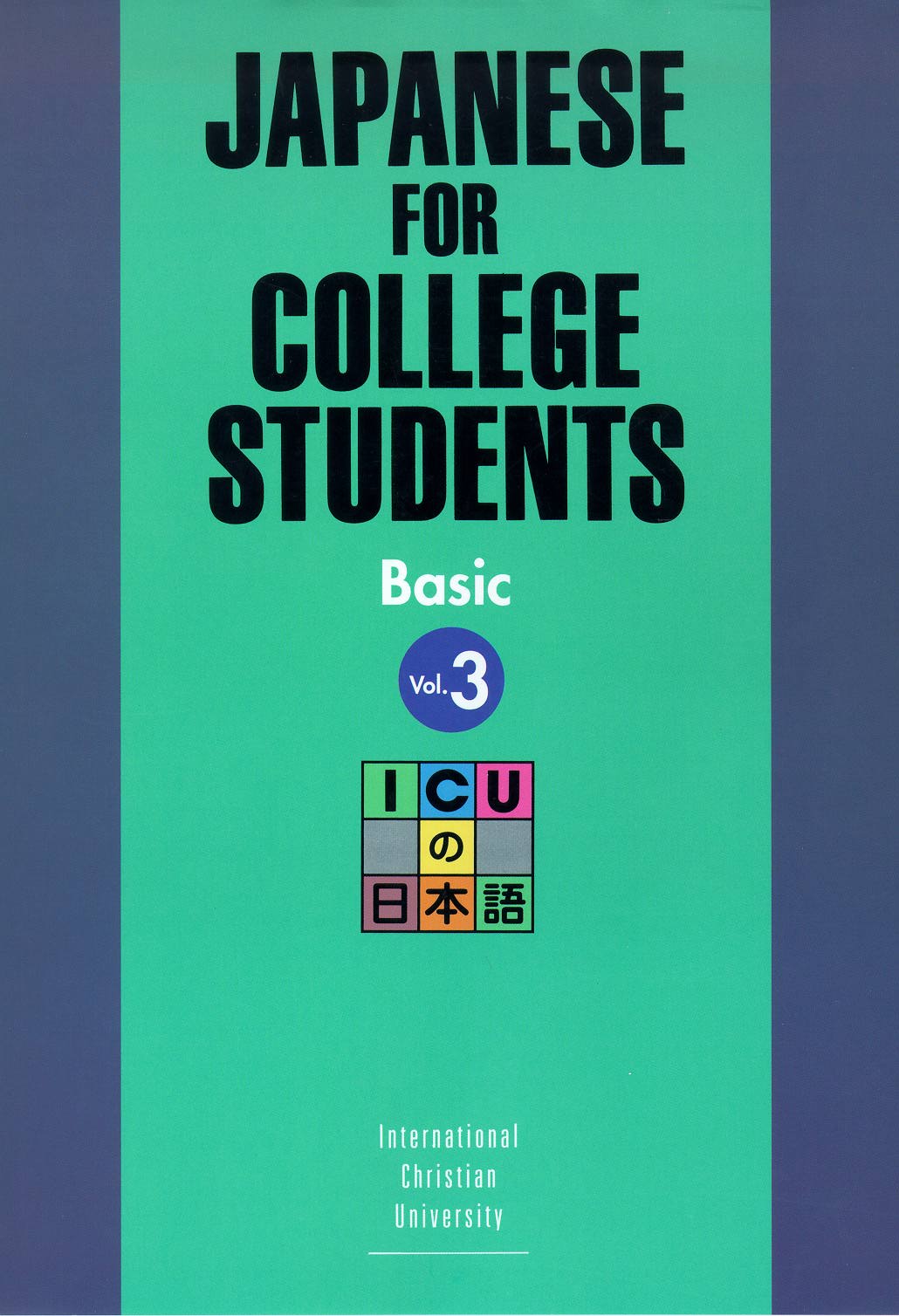 Japanese for College Students: Basic is a genuinely integrated and comprehensive approach to learning every aspect of beginning Japanese: listening, speaking, reading, and writing. It uses the three Japanese scripts--hiragana, katakana, and kanji--from the outstart and employs traditional Japanese subscript pronunciation guides (rubi) where necessary. Pattern formation, short drills, grammar notes, roleplays, reading exercises, tapes, and 400 kanji form the core of Japanese for College Students.
Each volume consists of the following (with cassette tapes available separately):
Listening and speaking
Pattern formation practice
Short drills
Grammar notes
Roleplaying
Reading passages
Writing exercises
Word lists
Two vocabulary indexes
Kanji index
Two grammatical indexes