REGULAR EXHIBITION: FOLK ART
About 1,000 pieces of the Museum's folk art collection are regularly exhibited in the Folk Art rooms. Fabrics (tsutsugaki bedding fabrics, kasuri cloths), woodwork (chests, hearth hangers) and ceramics (pots, plates) in the collection have been in use in the daily life of the people since the Edo period. The "function and beauty" of Japanese life can be seen through these utensils which are disappearing today. Changes in the exhibition are frequently made for the fragile objects like fabrics, and some foreign folk crafts are shown in the Open Storage room.
Some items on display: Tamba cloth, tsutsugaki bedding fabrics, paper stencils, chests, cake molds, hearth hangers, portable lanterns, oil plates, soba cups, hand mirrors.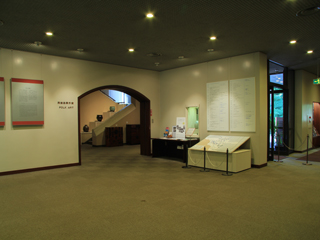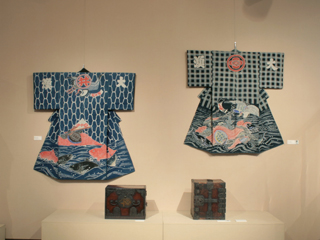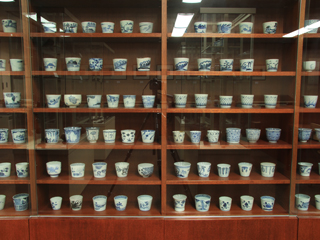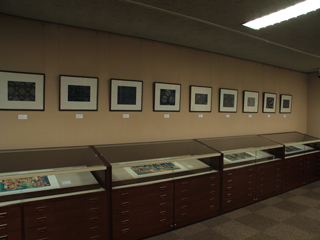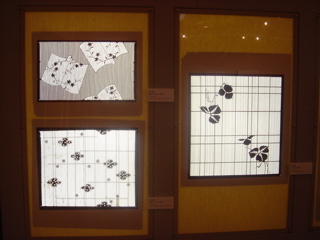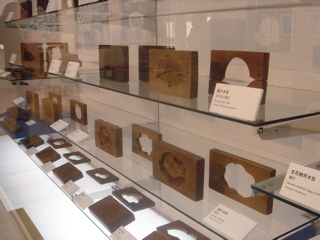 REGULAR EXHIBITION: ARCHAEOLOGY
ICU is located in the Nogawa drainage area in west Tokyo, an area noted for its richly stratified archaeological sites spanning more than 27,000 years of use, from the Palaeolithic to the Late Jōmon period. Since 1957, excavations have been carried out as part of the university's academic program. Excavated Palaeolithic stone implements and Jōmon pottery, stone tools, and personal accessories are displayed together with the sites map. A restored floor and a sample of an actual stratigraphic section of the Kantō Loam made by using a special technical process are also displayed.
Some items on display: Restored stone floor, cross-section of Kantō Loam, Preceramic and Jōmon artifacts, Jōmon pottery excavated from ICU Loc. 7, pit-dwelling No. 2.